Chrome is the world's most famous browser by far, with around 90% of internet traffic streaming through it. Still, on Chrome, Google has established relatively few mechanisms for funnelling the internet through filtering or privacy screens. In general, seeking a solution to any issue requires an extension.
There are many ways of blocking a website, but Focus is one of the most popular. Our productivity is too easily ruined by open access to intrusive applications and websites.
Whatever they may be, social media, other productivity apps, there are moments when it's better to turn the rest of the globe off and concentrate on being useful. In this article, we are going to talk about how to block websites on Chrome. So let's see how to block websites on Chrome
How do you block a site on Google Chrome Application?
Chrome is an environment of its own. Inside Chrome, you can only block websites with an extension, but you can use an application to secure sites. Focus is one of the chrome extension does the job. It will block Chrome and Safari websites for this, which allows it a much better option than only using a Chrome extension instantly. If you do need to know how to add an extension on chrome read it from here.
Focus is more or less a must-have for Safari fans. The Focus will monitor any browser, blocking any website you want quickly. Any pre-installed choices come with it, which you can uninstall if you require.
You can also build a site-blocking schedule; Focus is an ideal way of blocking disturbances throughout work hours if you want to be extremely disciplined and focused at work, and not when you enjoy free time. The software is also fully customizable. When you try to enter a blocked site, it comes with pre-configured quotes that emerge, but as you can see below, adding your own is feasible!
Don't forget that Focus can limit access to those applications on your Mac when you finish determining which sites to block. Again, all of this is done by your focus schedule so that you won't miss exposure to any applications. If there's one thing to note, it's that the menu bar is just where Focus exists.
When you start to Focus up, it also leads to a 25-minute session, but we believe your best bet is to tailor Focus to build a regular schedule. There are also analytical markers that display how much resources you saved with Focus, which monitor and assess efficiency. That's how to block a Chrome website, but it's certainly not the only way.
How to block websites on Chrome permanently?
As we referred to, it takes an extension to block a website on Chrome. Extensions to Google Chrome are available through its Web Store. Here is a process guide to browsing the Google Web Store and finding the perfect extension so that you can block those websites on Chrome permanently:
In Chrome, open the new tab or open Chrome. Select the 'apps' icon from the main screen, or visit the 'Web Store' tab under the Google search bar. You can also navigate directly to the category section. Make sure you pick 'Extensions'—Enter the' Block Site' phase in the search section. Select the blocker you want to install.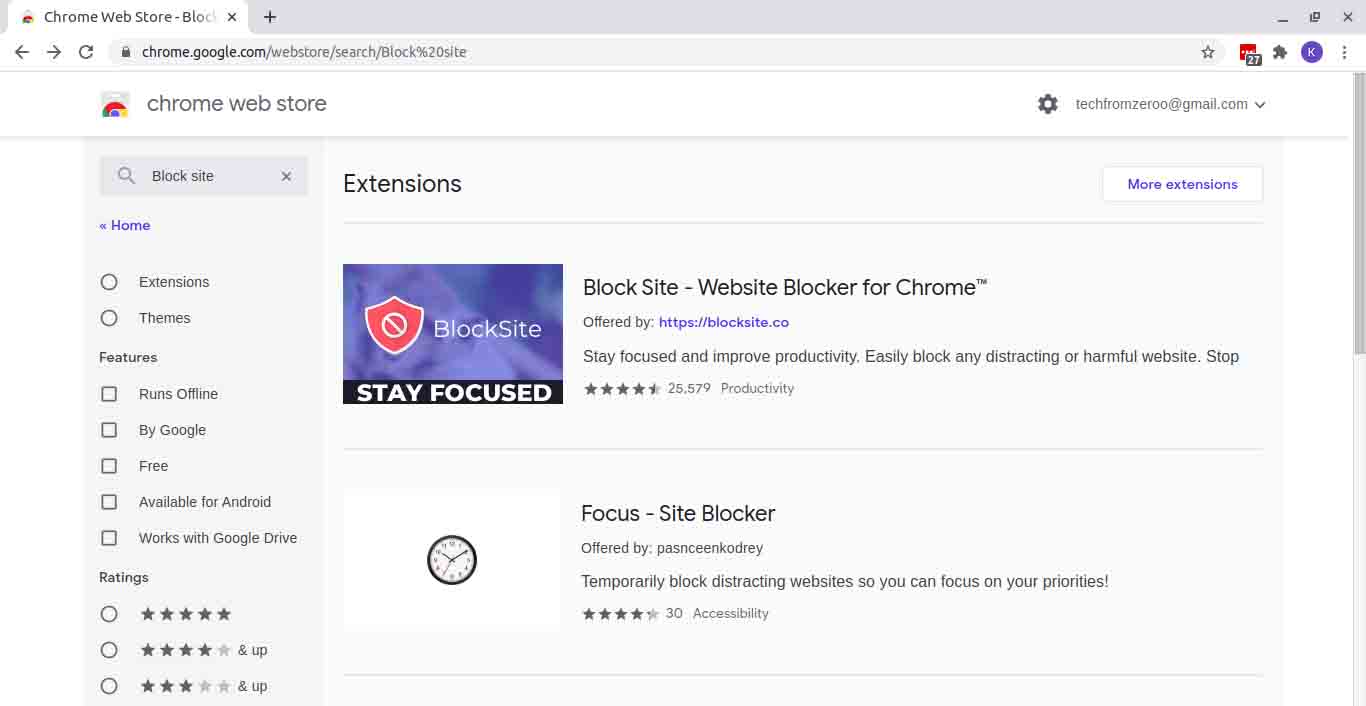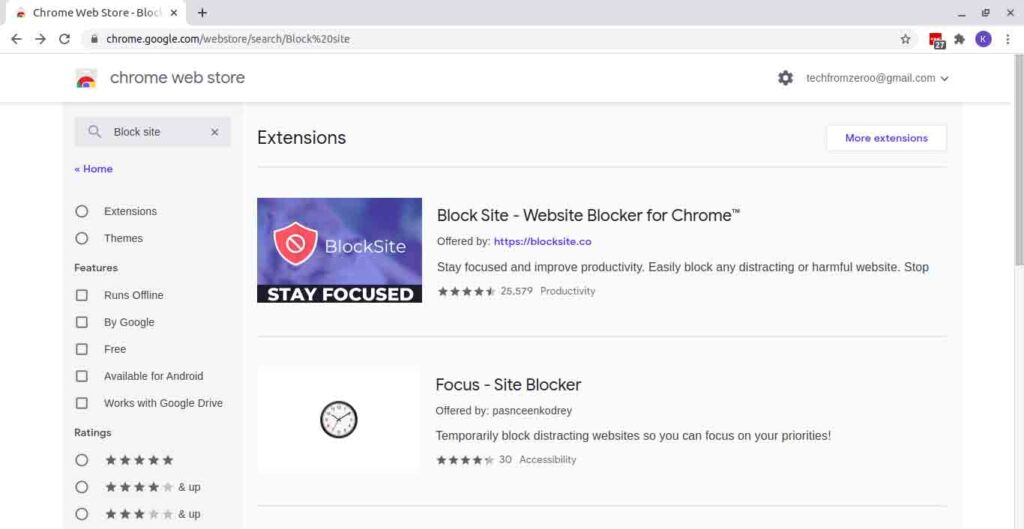 We're going to go for this how-to with 'Block Site.' Pick 'Add to Chrome' from there. In the following popup, select 'add the extension.' In a new window, you will then have to accept the terms of Block Site. Enter the website that you would like to block and tap the 'plus button.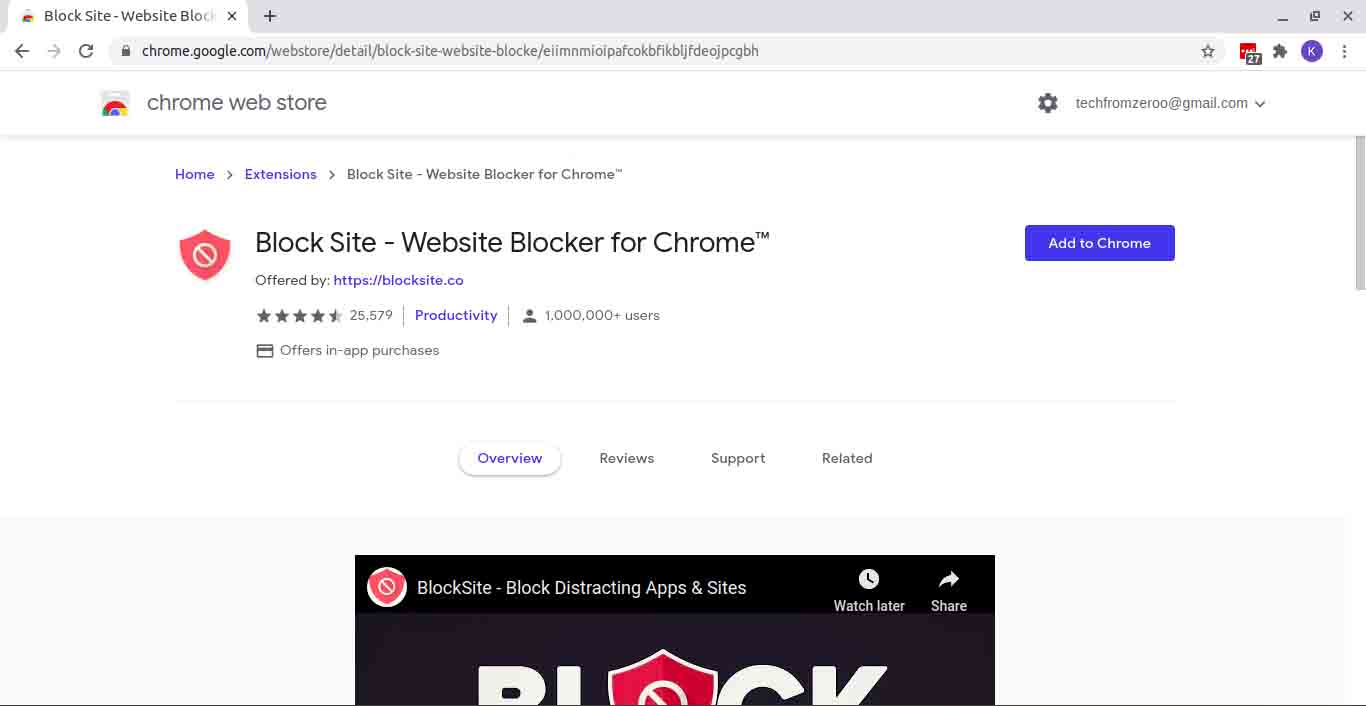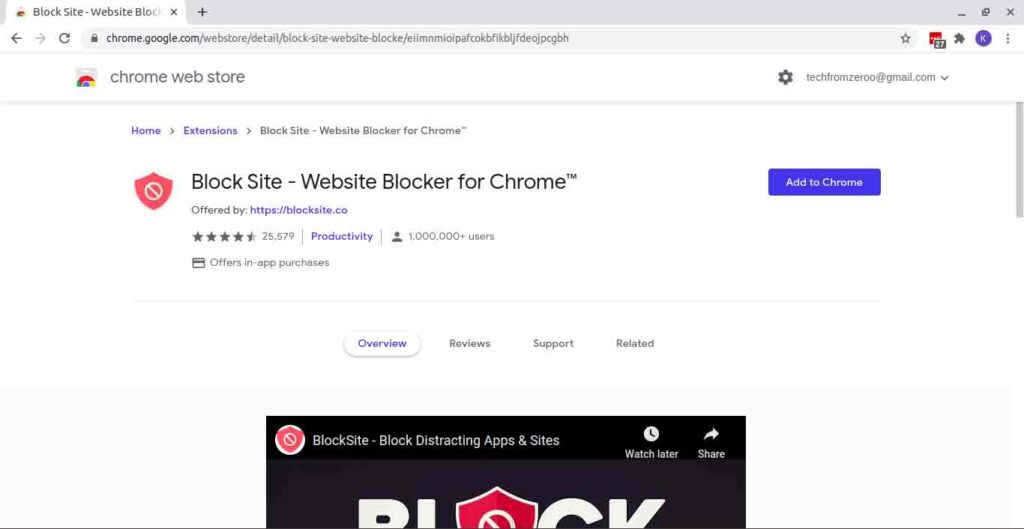 As many sites you want, you can attach them. Note that the extension will remember that these websites on Chrome are blocked, preventing you from visiting them. If you try to visit the site, you'll get a reminder that this site is in your block list.
How to Block Sites in Incognito Mode?
No extension settings are added to the incognito mode by standard, and BlockSite is no exception. So go to the extension settings to ensure you block a site when using.
Chrome's incognito mode as well. You must be able to locate the BlockSite extension in your toolbar if you've already closed the tab. Navigate to the settings page from there, so click the 'Enable in Incognito Mode' button at the very top of the page.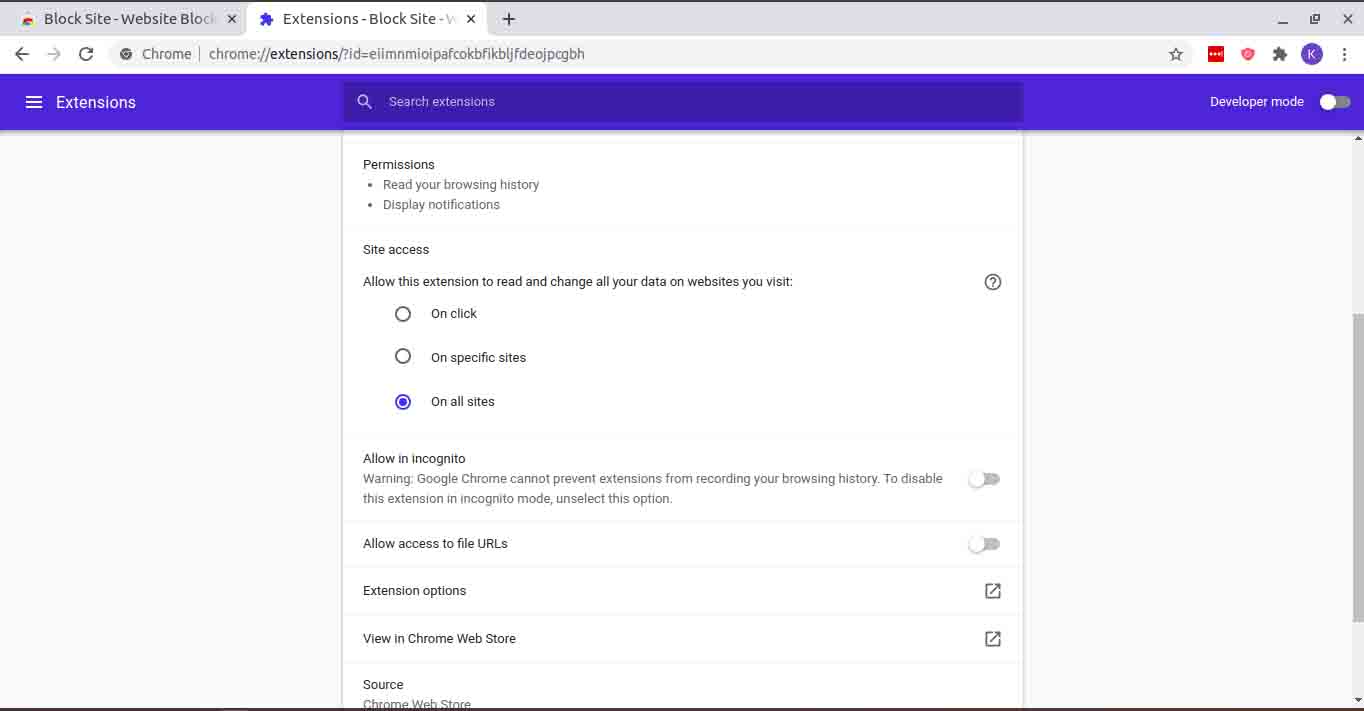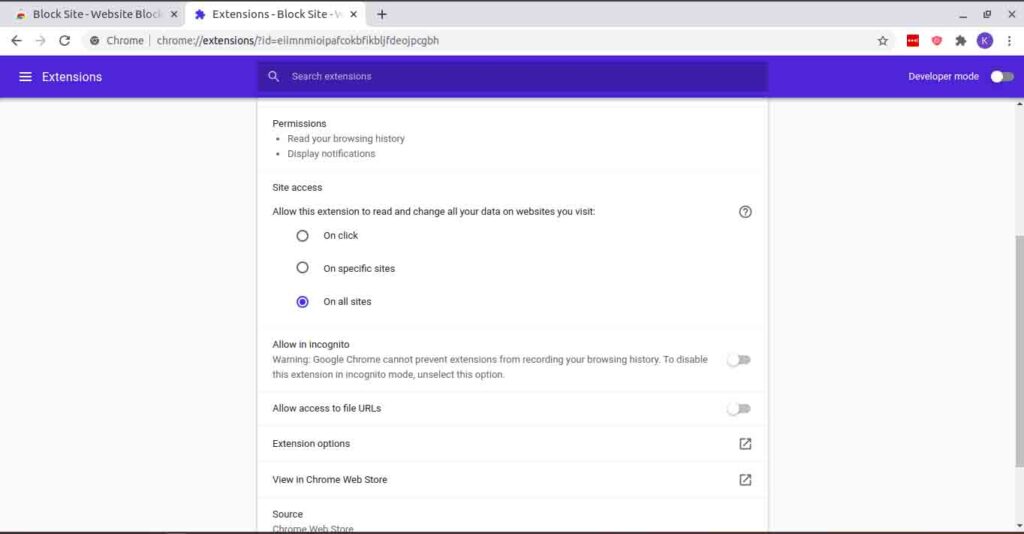 How to Password Protect Your Blocked Sites?
You have to take one more step if you're a concerned mom or an office manager looking to improve efficiency. Users will easily find the plugin page and unblock the sites without a problem if you use the extension. You need to apply password protection to the attachment to prevent this.
For doing so, go to the Details page of BlockSite and move to the tab for password protection. Check the first option from there and enter your email address and the password you want. All Chrome users will need to log in to make adjustments until you've signed up and logged in.
How to Block a Website in Chrome Temporarily?
BlockSite also offers the facility if you do not want to block websites permanently, but instead temporarily block distractions while you work.
But it would help if you had the extension pinned down to use it. However, if you can't see an icon in your toolbar, select the puzzle piece to add it and then pin BlockSite.
Next in your toolbar, click the BlockSite icon, move to the Work Mode tab and click the Get Started button. And you can attach the sites you want to block to a list, and once you have added all of them, press Continue.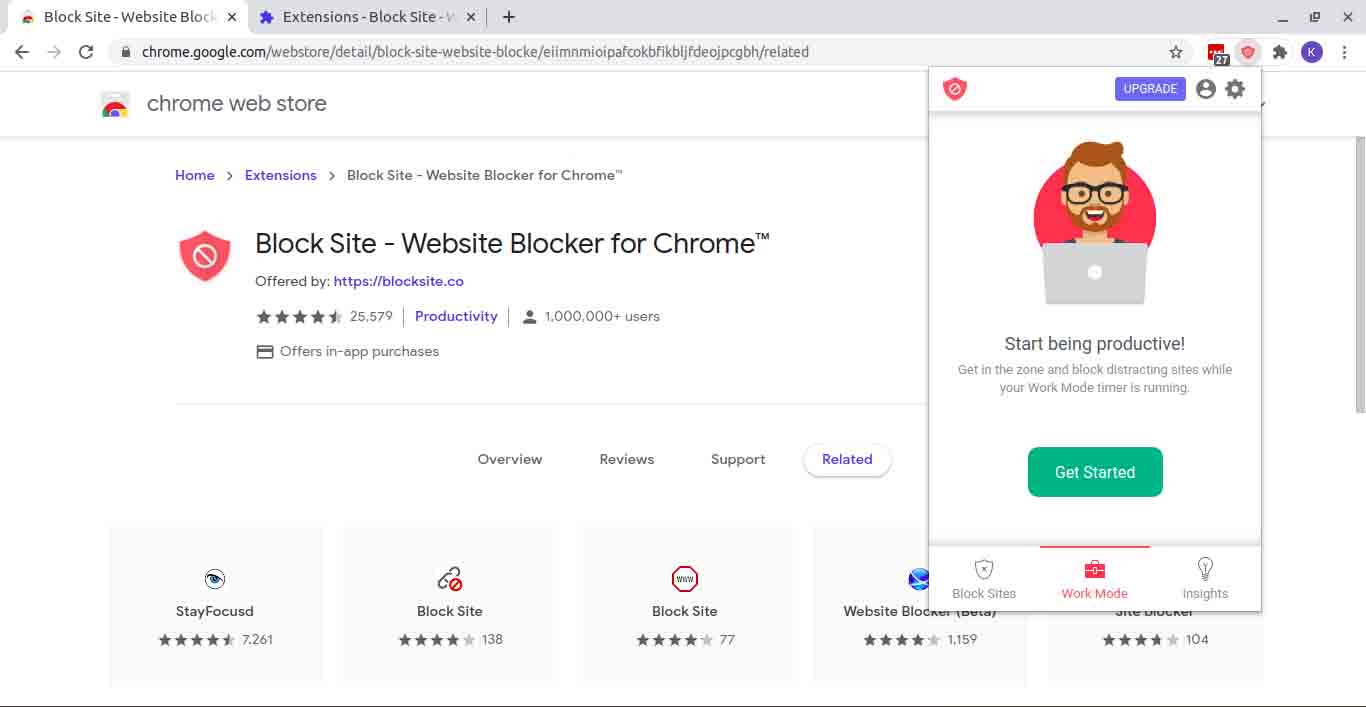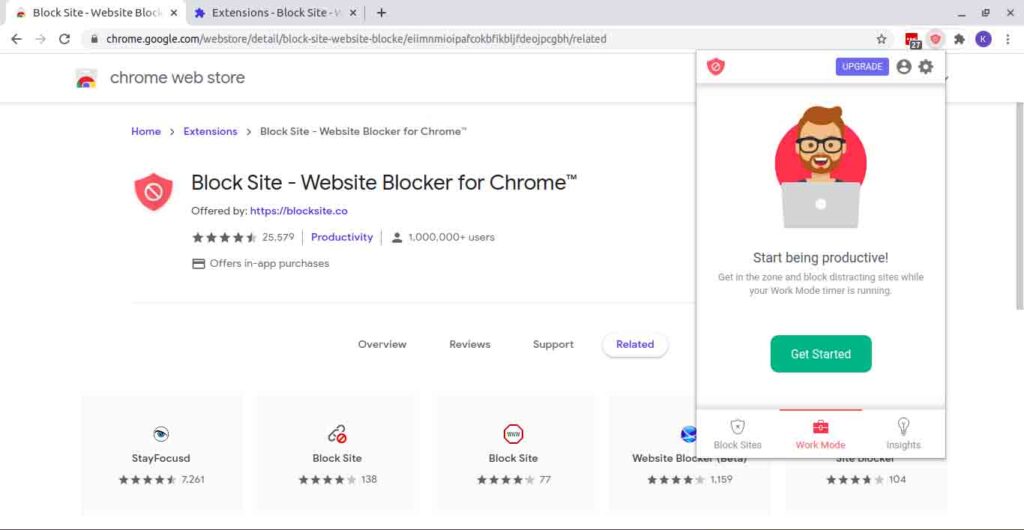 Next, you should set the intervals for work and breaks. A Pomodoro Technique interval of 25 minutes, followed by a 5-minute break, is formed by design. You can schedule it for an 8-hour workday, too.
How do I block a website on Chrome application without an extension?
Don't you want to block websites using the Chrome extension? Using two different methods, you can block websites completely:
You may use Host File editing to limit access to sites as long as you are an administrator. You can block websites at the router stage, preventing your kids (or staff) from visiting distracting sites on any wifi-connected device.
Blocking Websites Editing the Hosts File
In Windows, you can use what's considered the 'hosts file' to block websites for Chrome and all other web browsers. It is housed in the following folder: The folder is C:\Windows\system32\drivers\etc.
Make sure that the host file is accessed with a Notepad or other simple text editor. From here, you want to attach localhost IP lines to any domain you wish to block, such as 127.0.0.1.
After the last commented line that begins with #, introduce the required lines of code.
Please ensure space between the domain names of the localhost IP address and the website. Then press CTRL+S or save directly to modify the menu's file (do not save the file with a .txt extension).
You may have to reset the file permissions if you get a warning that doesn't let you keep the changes. "To do this, right-click the file and from the drop-down menu tap the link "Properties.
Offer full control permission to your user and click Apply. You should now be able to modify the contents of the file and save it without problems.
Try saving the file again, and you should be able to succeed. Now that the file has been saved, it is time for a moment of reality. Open up Chrome and try one of the blocked pages to visit. You would not be able to access any website on the list from any browser if you've done anything right. You're not even going to be able to start page loading.
How to Block Websites on Chrome (Mobile)?
If you are wondering How to Block Websites on Chrome (Mobile), then go through this:
It's not the exact similar strategy for various devices here, unlike with desktop computers. Right native privacy settings are available on the iPhone, which means you wouldn't need an app to restrict pages. So we have one Android phone section and one iPhone section below.
How to block websites on chrome android
Using the BlockSite app is the best way to block websites on an Android phone. First, in Google Play Store, you have to check for and download the app. You need to update the usability settings to allow the app access to the app (the app will walk you through this).
The BlockSite section is at the bottom of the settings on most phones. Search for a keyword or domain name and select the website or app you would like to block. Tap Done and save your settings when you've chosen the location. Now you've finally stopped the first Android site. You can see the same unhappy puppy as on your desktop computer if you try to access a blocked site.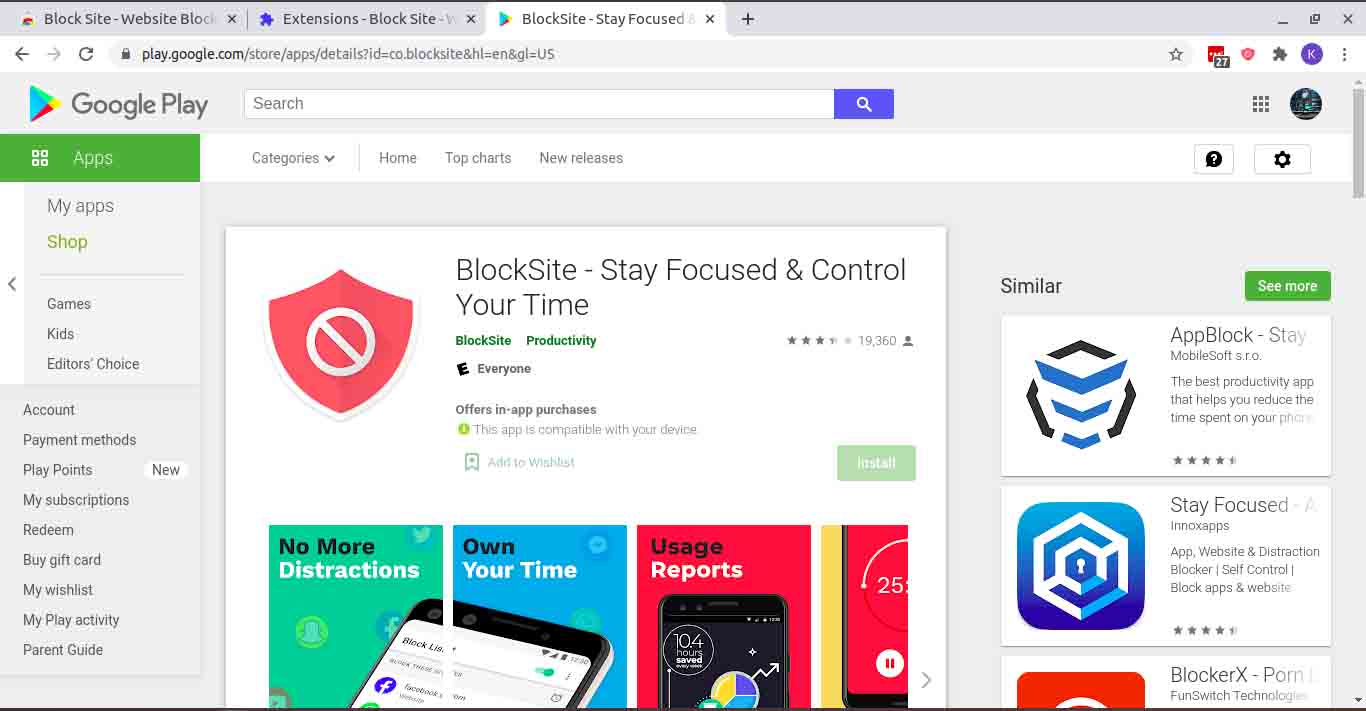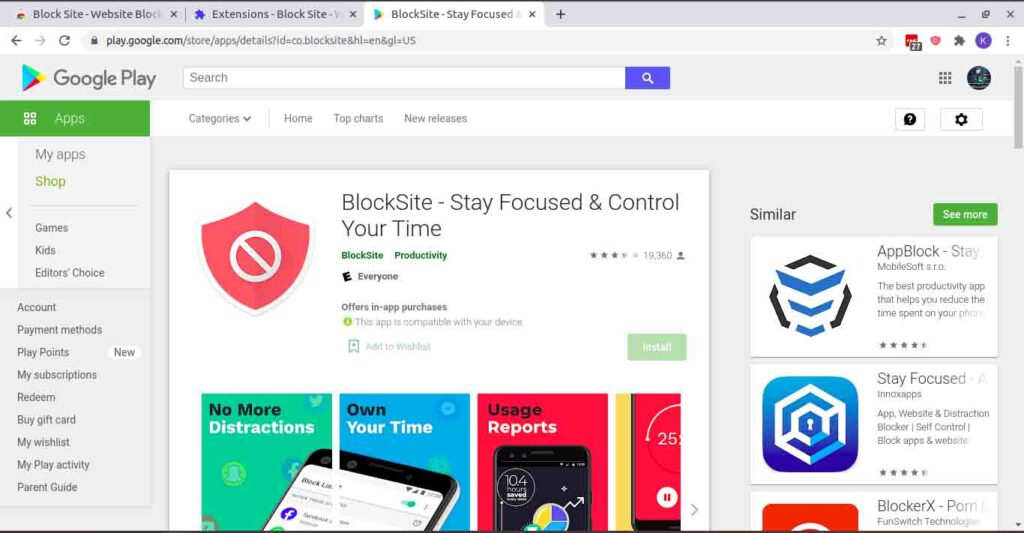 How to Block Sites on iOS?
You wouldn't even need to install the app to start blocking sites if you have one of the newer iPhone models. From inside the iPhone settings, you can do it.
First, go to the screen for general phone settings, scroll down to the bottom of the screen, and click the Screen Time link. After that, scroll to the bottom and tap the "Privacy & Content Restrictions" link. First, scroll down the settings for content restrictions before locating and selecting the 'Web Content' tab.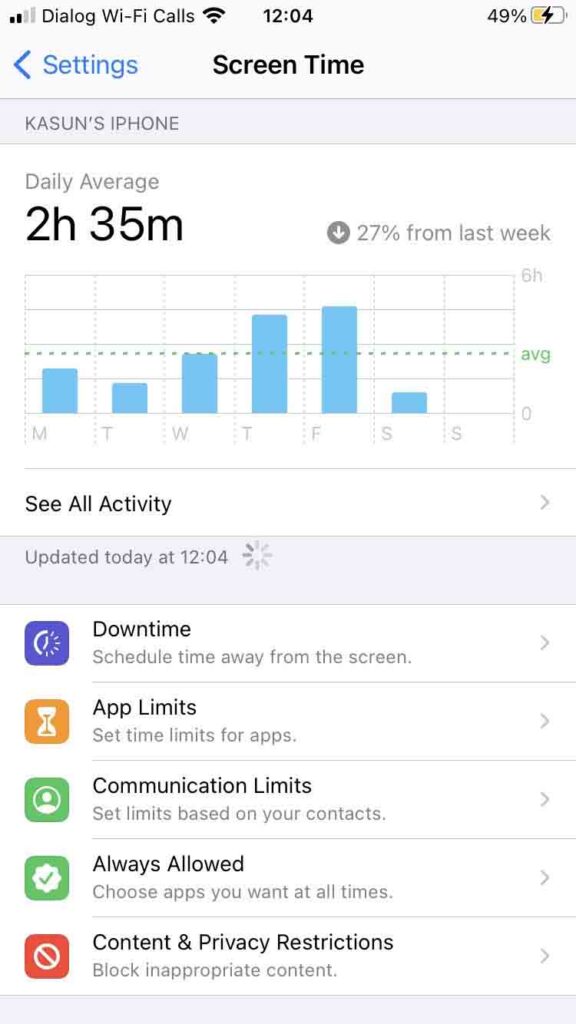 How to block adult websites in google chrome on android smartphone easily?
You can select one of the available choices from here:
Unrestricted Access
Limited Adult Websites
Allowed websites Only
Choose the option "Limit Adult Websites," and you can start adding individual websites so that they never allow them. You won't even be able to start loading them when you've added websites to the list, even if they are linked to your home wifi or data plan.
Conclusion:
All given suggestions are primary ways to block websites on Chrome browser and using third party application. The method helps you prevent the website accessible from the device, making it secure for the users.